Who says you can't train and game at the same time?!
Checkmarx "TechTalk" | September 15, 2020


Almost ALL research shows the origin of application attacks point to the lack of secure coding education, training, awareness, and skills. In fact, 70 percent of developers indicate they lack the necessary training to adequately secure the software they develop.


The facts show:

There are 22M software developers around the world (from Evans Data)
90% of security incidents result from defects in the design or code (from DHS)
21% of data breaches are the result of software vulnerabilities (from Verizon)
1 in 3 of newly scanned applications had SQL injection vulnerabilities over the past 5 years (from Cisco)
And there is a 100 to 1 ratio

of developers as compared to

application security

personnel (from SANS institute)
Therefore, the best place to start is with the developers themselves!
---
Speakers
Dr. Michael Workman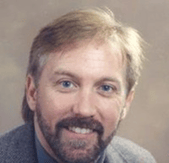 Dr. Michael Workman is currently a professor of technology management at Texas A&M University in College Station. Texas A&M University is a tier-1 research institute ranked in the top 20 universities in the nation by Fisk, and 70 in the nation by US News and World Report. Prior to joining Texas A&M in 2018, he was head of AXON software engineering at Capital One. He has over 15 years in academia as a professor at Florida State University and Florida Institute of Technology, and has been for over 25 years in the computer industry with a career ranging from software engineer to chief technology officer and company co-founder of two successful ventures. He has worked for Honeywell, Digital Equipment Corp/HP, Unisys, France Telecom/Orange, and NETCommerce (where he was CTO). He has been through multiple venture capital funding rounds with JP Morgan/Chase and Venturian Capital (NYC) for over $20million. He also worked on classified cybersecurity R&D for the US military and intelligence communities while at the Security Policy Institute and Modus Operandi. He received a Ph.D. from Georgia State University with post-doctoral work at the University of Florida, and he has published over 50 research manuscripts, three textbooks, and hundreds of conference papers. He is an associate editor of the Information Security Journal (Taylor & Francis Publishers) and editor of special editions for Springer Publishing.

Kurt Risley, Checkmarx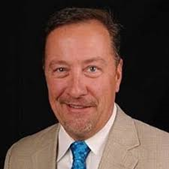 Kurt Risley brings 20+ years of Enterprise Software experience with numerous roles from Consultant, to Architect, to Pre-Sales, Sales and Leadership. Kurt's focus at Checkmarx is oversight of all aspects of Codebashing e-Learning solution for North America.